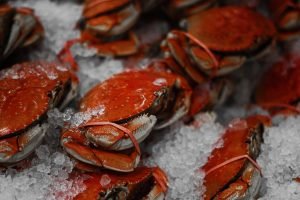 On a broiling August afternoon, the sweetest relief comes from gathering around a paper-covered table with hot steamed crabs and cold beer.
The Washington Post spent a few weeks scouting out the best crab houses around. Looking for views, delicious steamed crabs, and even the elusive all-you-can-eat deal, they came up with some nearby locations. As always, Ocean Odyssey made the list! The article highlights the Todd family's ownership along with their unbeatable tastes and freshness. It also mentions the transformation from simply processing crab meat, to doing that along with operating a restaurant. Additionally, the Post included a few menu items as well.
Read the full article here.