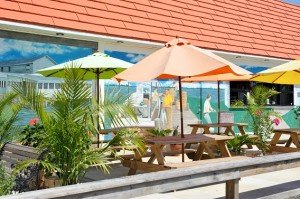 Explore the tradition and family story behind Ocean Odyssey! Shorebread, a local online publication, highlights the behind-the-scenes side of the local seafood restaurant. In providing a "daily slice of coastal life," Shorebread points out this local business's place in the Eastern Shore community.
Travis and Laura Todd oversee the Ocean Odyssey and Todd Seafood Operations. The company celebrated their 30th Anniversary of the Ocean Odyssey business in 2016. Likewise, they continue to expand and grow their seafood restaurant company and services.
For the full story, read the article here.