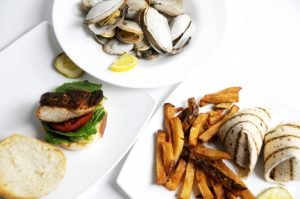 Coastal Style Magazine featured Ocean Odyssey in a recent issue. They highlighted the story behind the restaurant business, and shared some the family history involved in the making.
Additionally, Coastal Style recognized how the establishment continues to uphold its seafood processing and packaging roots. As a family-owned and operated business for over six decades, Ocean Odyssey produces fresh, local seafood. They have expanded to feature a beer garden out front! Surprisingly, Ocean Odyssey is the only place on the Shore that picks, shucks and steams each fish, crab, and clam on the spot.
Read the full article.