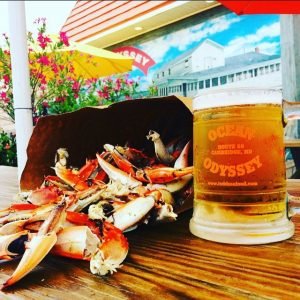 Back in 2013, Ocean Odyssey opened the gates to the new Crab and Beer Garden in Cambridge. This new addition is 35 x 20 feet, featuring refillable growlers and even craft beer to-go! The ribbon cutting was in September of 2013. This ribbon cutting kicked off what would become one of the best local spots around.
About 100 people attended the September ribbon cutting.
Check out the full article on the Crab and Beer Garden opening here.