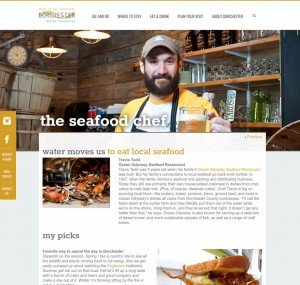 Throughout the years, owner and Ocean Odyssey chef Travis Todd continues to receive publicity for his accomplishments. Sometimes termed as the "Seafood Chef," he ties his connections to seafood and Maryland crabs back to his grandparents' era in 1947. This article highlights his story, as well as some of the mouthwatering dishes the restaurant features.
Although not directly at the chef's hand, they also mention the seafood restaurant's selection of craft brews!
Find the full article here.