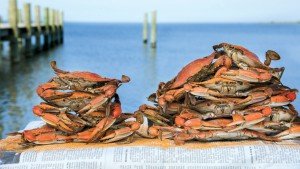 The Dining Traveler, a Travel and Food Inspiration publication, released an article on Escaping to Dorchester County. The publication primarily speaks to readers near the Washington D.C. area. This piece highlights Dorchester County, outside of the Nation's Captial, as a destination for delicious dining options.
Specifically, the publication authors, during their excursions around town, stopped in Ocean Odyssey for lunch. Referring to the restaurant as a local favorite, they detail their meals, menu options, and satisfaction with their experience. Of course, they mentioned the coating of Old Bay on their fish tacos!
Read the full article here.