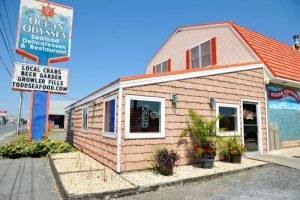 Marylanders take seafood restaurants very seriously, and it's not hard to see why! Growing up eating fresh crabs, oysters, fish, and seafood, locals consider themselves "seafood connoisseurs."
It's impossible to mention every great seafood restaurant in Maryland. More so, you can find some seriously delicious dishes along the Eastern Shore. But, this article highlights some of the best of the best. Ocean Odyssey made number one!
Read the article here.