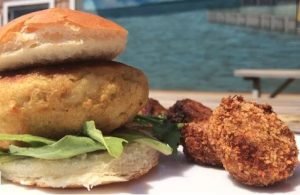 Coastal Living appreciates the true tastes of the Chesapeake Bay Crabs and flavors of Old Bay. They traveled along the Chesapeake to highlight the top 10 places to get your Chesapeake Bay crabs "fix."
Making the top 10 list, Ocean Odyssey in Cambridge, Maryland ranked 7th on the list!
Starting as a simple crab processing plant, Ocean Odyssey has transformed into an open-air garden featuring craft beer, fresh crabs, and more. Above all, the local community continues to grow its appreciation for the waterfront location. Likewise, the Todd Family (owners of the company) produces and labels their own crabmeat, maintaining the "processing plant" operations. Now, Ocean Odyssey focuses on the restaurant and enjoyment vibes.
Read the full "10 Best Crab Shacks on the Chesapeake Bay" article here!